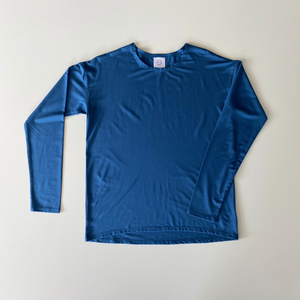 You know that one shirt you reach for everyday because you know it is the perfect shirt for whatever the day throws your way?  This is THAT shirt with the added bonus of knowing you have UPF 50+ coverage all day, EVERY day. 
Our "seconds" are products lightly used for marketing or with minor cosmetic flaws but still great and UPF 50+. 
Seconds Details:
Medium Blue Items - This colour was custom made and is perfection. Shortly after starting production we noticed that the fabric wasn't meeting out standards after repeated washing. The UPF 50+ rating is unaffected but the colour was muting so we stopped production. True to our commitment to minimize waste, the fabric was returned to the manufacturer for repurposing.